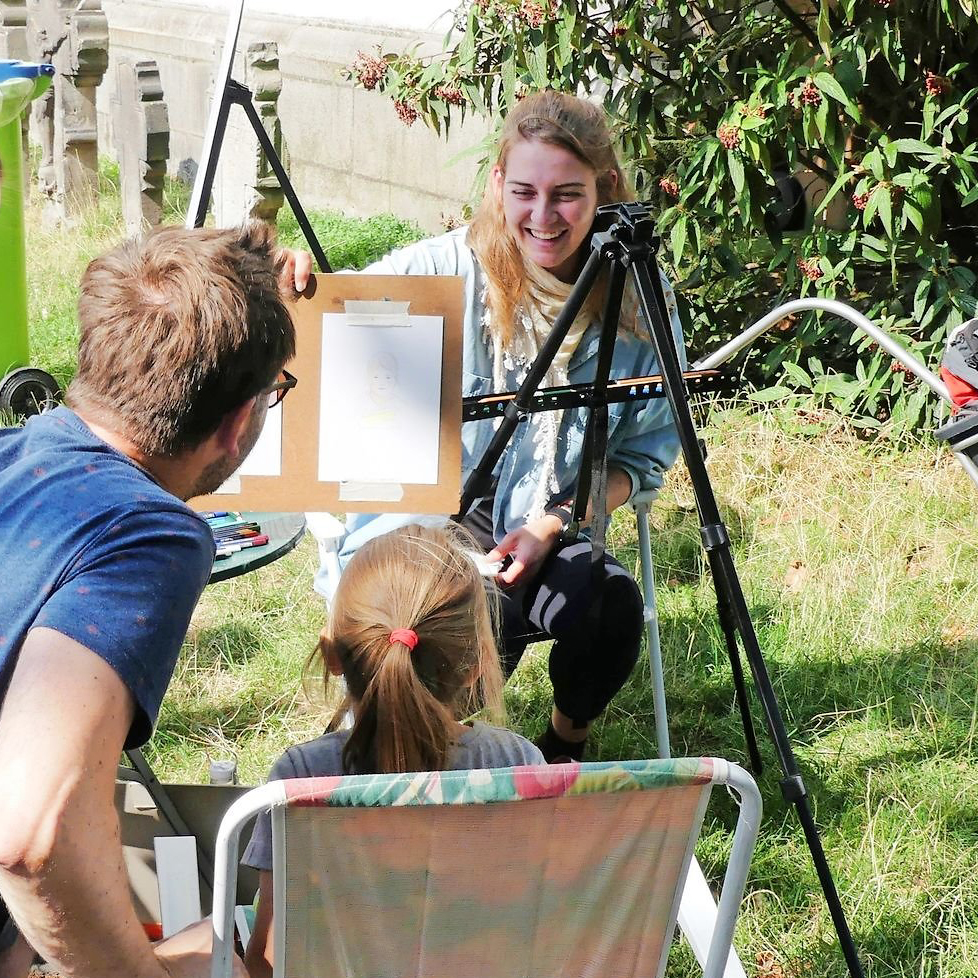 Porträtschnellzeichnen: Das Minutenporträt
You can book me for small or large events of any kind: quick and individual portraits!
I will come to your venues (weddings, birthday parties, company meetups, fairs) and do live portraits of everyone.
Ihr entscheidet selbst, wie viele Minuten ich Euch oder Eure Gäste zeichnen soll.
Los geht es schon ab 4 Minuten, ab 7 Minuten wahlweise in Farbe.
Mindestbuchzeit: 2,5 Std./ Honorar: 100 € pro Stunde + Anfahrtspauschale.
Hier geht es zu den
AGB
.
Auf der Suche nach einem Geschenk? Ich zeichne auch von Fotovorlagen ab.
Hier
geht es zu den Porträts von Fotovorlage und der Preisliste.
Ebenso habt Ihr die Möglichkeit Gutscheine ausstellen zu lassen.
Questions and commissions at mail@illumerle.de or 0049 163 193 60 27
mail@illumerle.de
oder telefonisch unter
+49 (0)163 193 60 27
.
Das Minutenporträt auf Instagram:
the_minute_portrait
The minute portrait being interviewed by 3 students of HMKW, Cologne.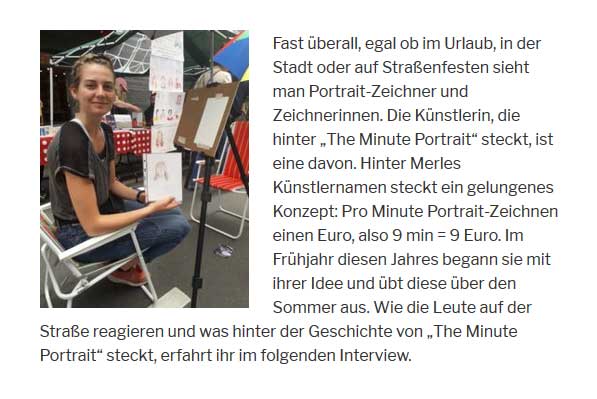 Find the full article here.
hier
.
Last Minute Geschenk nötig? Bestellt' einfach Einen Gutschein bei mir!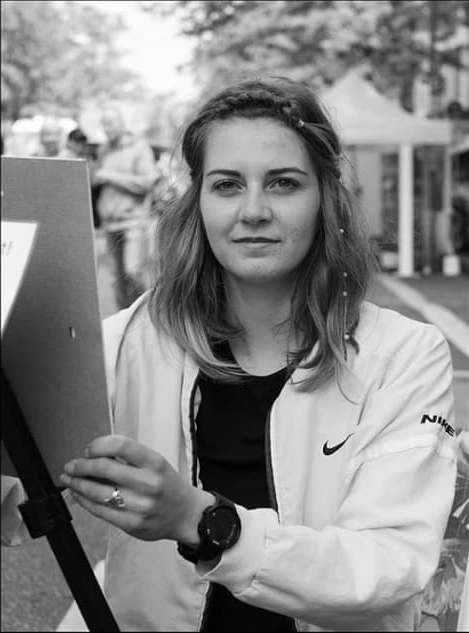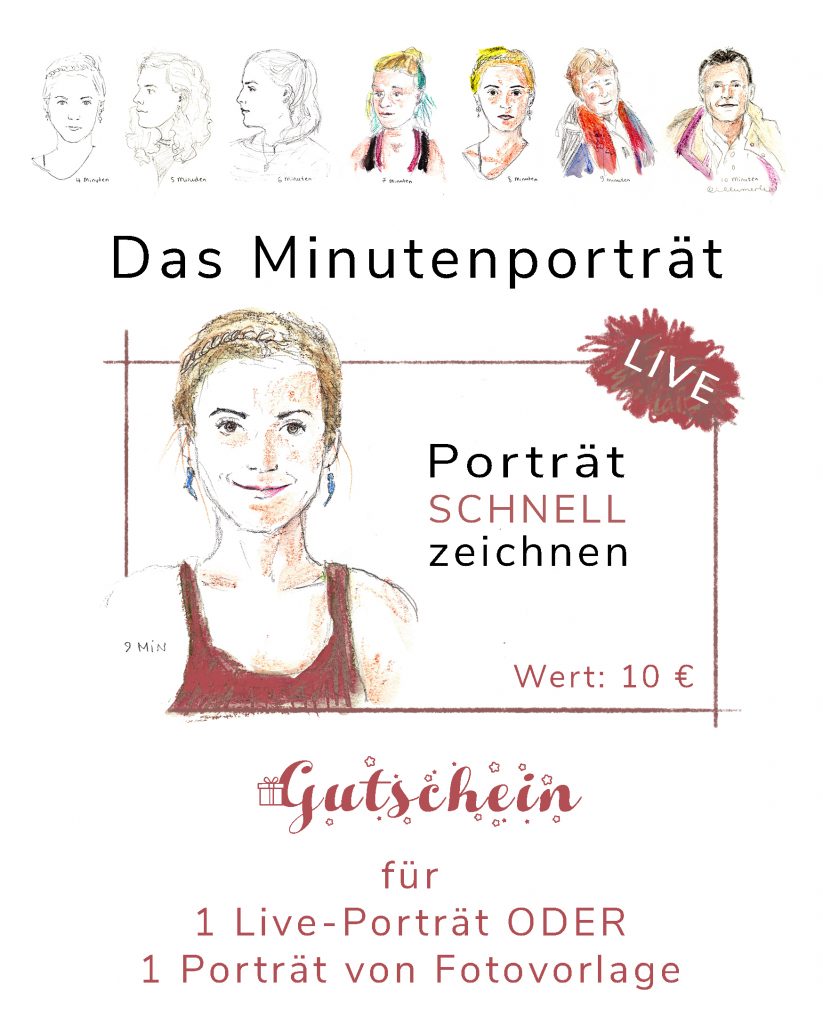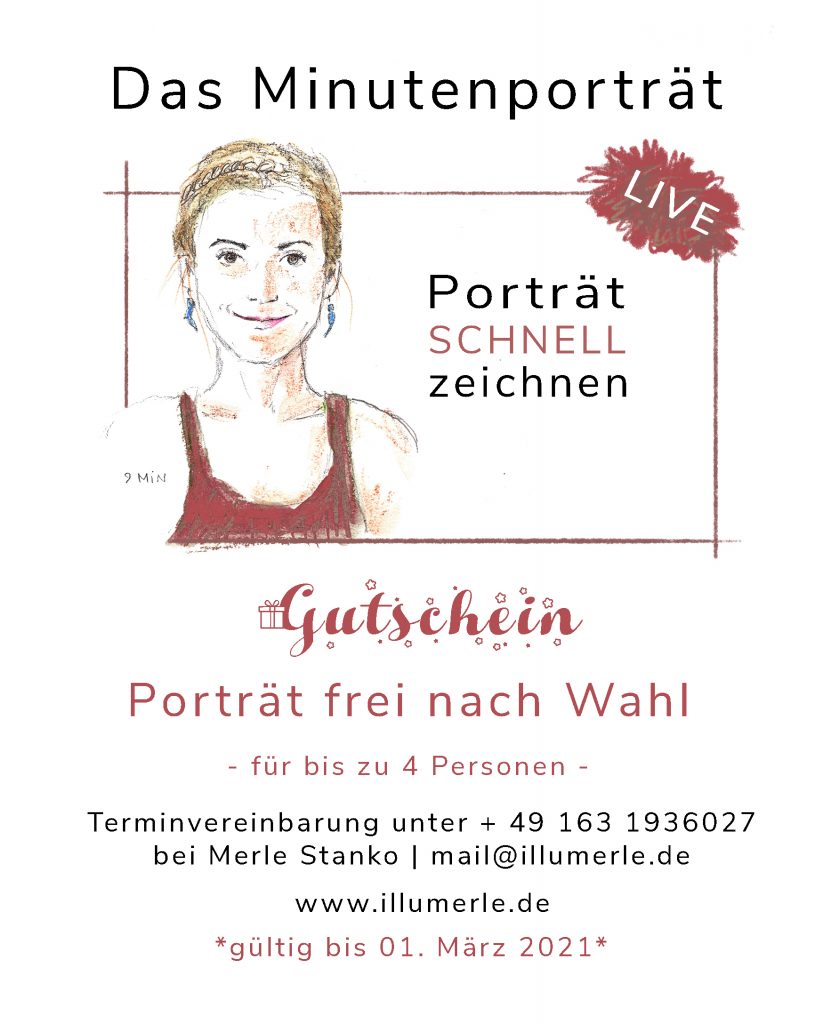 Porträtzeichnen von Fotovorlagen
for presents, covers, ... etc.
Preisliste und weitere Beispiele
siehe hier